Ok, this is not exactly a "Pinterest Fail", but might as well have been. I didn't find this idea on Pinterest (although it's probably on there), but I had this great vision in my mind.
I thought it would be really cool to take a picture of Cambry sitting outside with fall leaves falling around her. I was imagining something really awesome, like the picture below.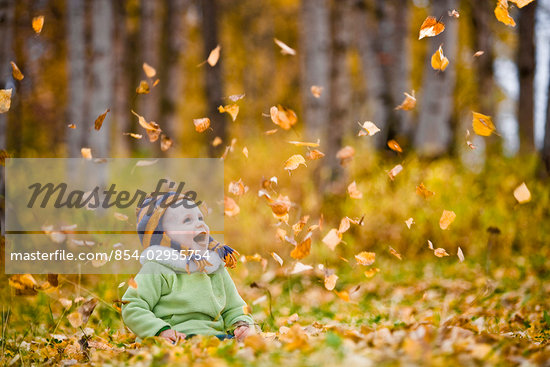 We set her on the ground, then dropped leaves above her head.
Nailed it.